What is CIFS Cloud Storage?
CIFS (Common Internet File System) storage is an advanced cloud storage solution that offers users fast and secure access to their data stored on a cloud server. This online storage option allows you to store and access your files from anywhere with an internet connection, making it an ideal solution for individuals and businesses alike.
The fast storage speeds of CIFS ensure that you can access your files quickly and efficiently, while the high level of security protects your data against unauthorized access and data loss. With CIFS, you get an online drive that you can use to store all your important files and documents, including photos, videos, music, and more. This makes it a convenient solution for those who need to store large amounts of data in a safe and secure manner.
Whether you're looking to store your personal files or the data for your business, CIFS provides a reliable and cost-effective solution for online storage. It offers the convenience of cloud storage combined with fast access speeds and strong security, making it the perfect choice for anyone looking for a secure and efficient storage solution in the cloud.
How To Use A CIFS Network Drive in Windows
One of the top reasons why to own a CFIS online storage is because it can be mounted and used same as a local hard drive. It will be added to the list of storage devices and can be used to copy files immediately. Of course, the speed will be limited by your own internet speed.
To map a CFIS drive in Windows, follow the steps below: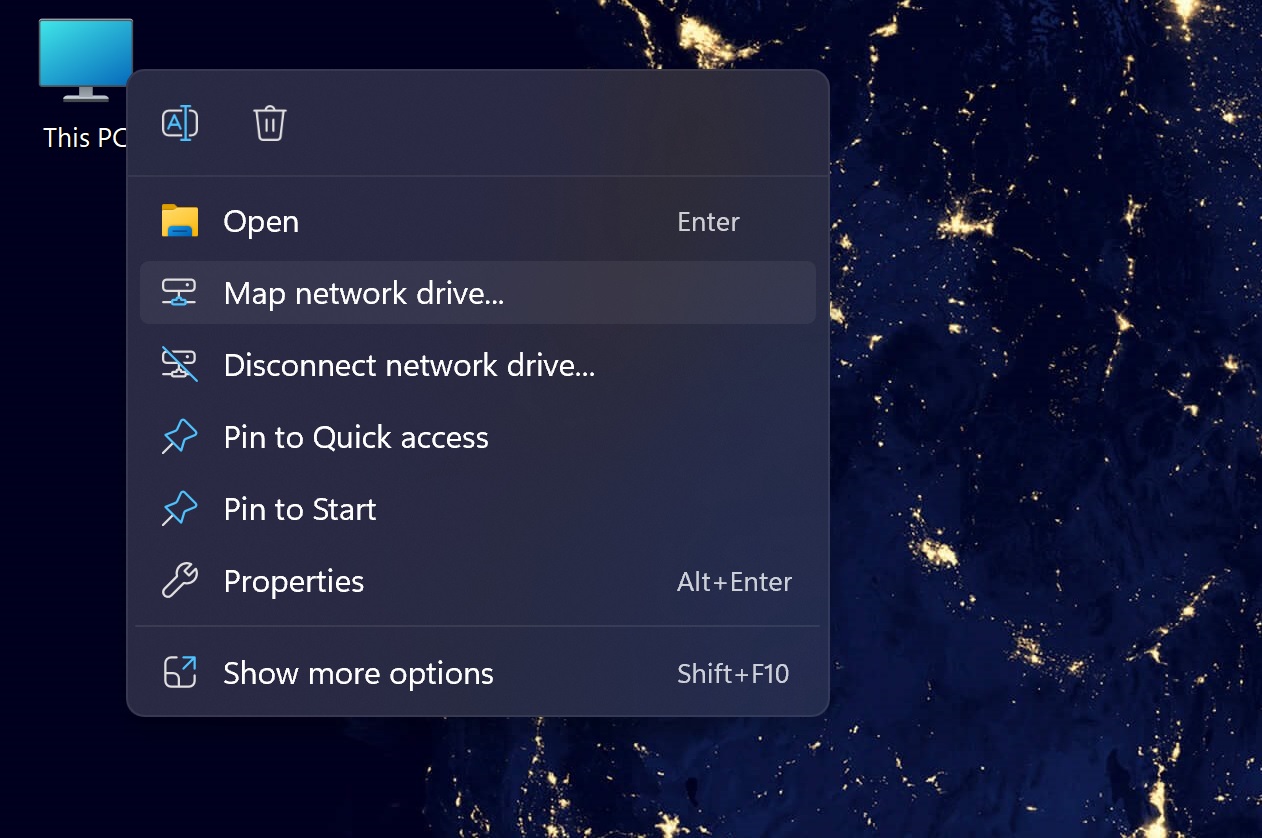 1. Right click over This PC (or Computer) and click on Map Network Drive
2. Choose the letter you want to Assign, then in the path field input the network drive path (provided by the supplier you purchased the service from).
3. Check the box "Reconnect at Login" for automatic mapping on Windows startup.
4. Check the box "Use different credentials", so that you can input the credentials provided by the service supplier.
5. Click Finish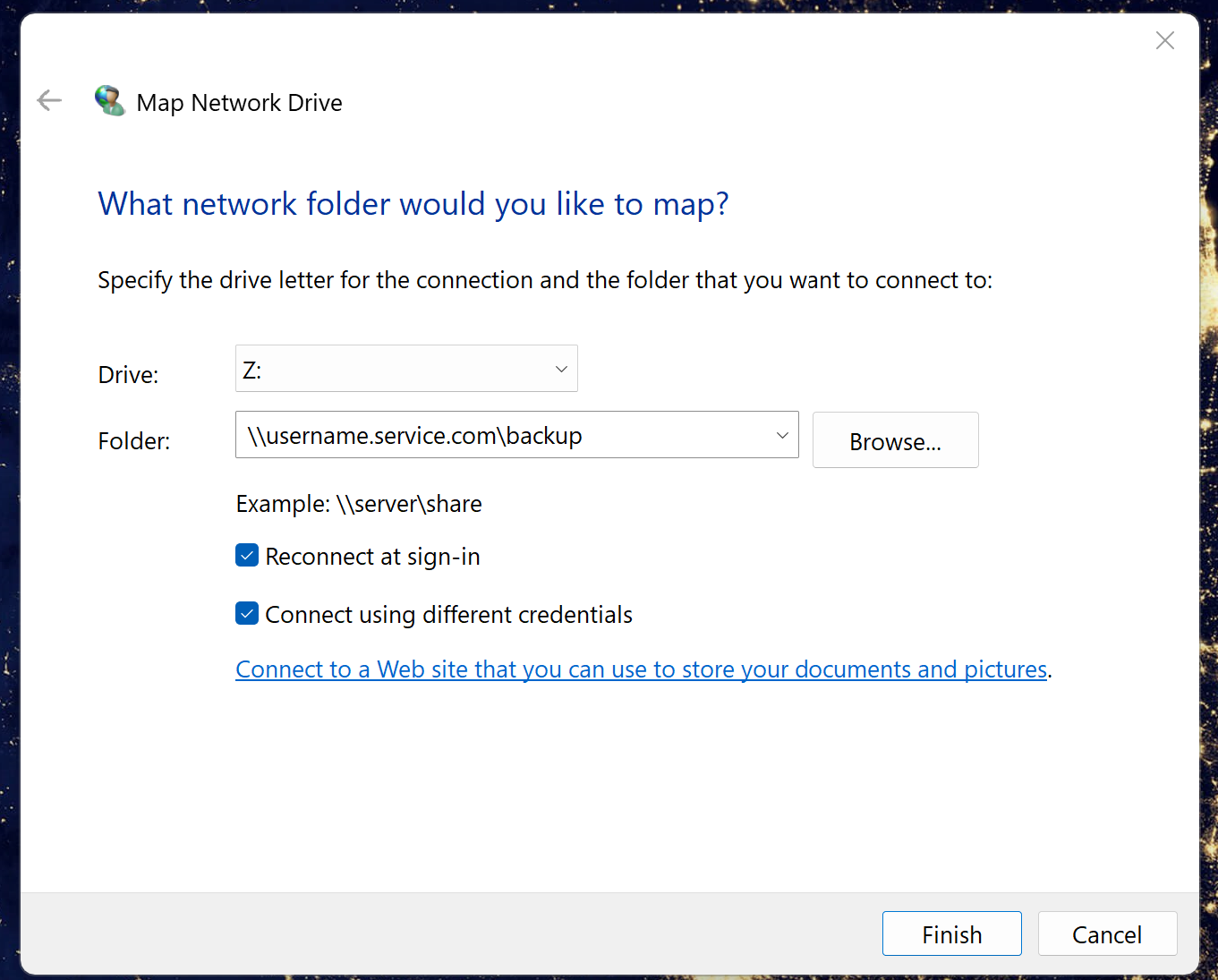 Where to find a good CIFS Network Drive Service?
Our top choice is Storage.AL because of fast delivery and cheap pricing. When it comes to storage size, they offer from 1 TB up to 20 TB of space, which is pretty large.
Here is their pricing for your reference.
In conclusion, CIFS back up drive is a reliable method for safely storing data and preventing data-loss.