Have you ever wondered what it would be like to see the solar system in real time?
To watch the planets orbit around the sun, the asteroids zoom by, and the satellites explore the farthest reaches of space? Well, now you can, thanks to NASA's website.
What is NASA's Solar System Explorator?
NASA's solar system explorator is an interactive tool that lets you view the solar system from different perspectives and at different times. You can choose a target, such as a planet, moon, asteroid, or spacecraft, and see how it looks from another location in space.
You can also adjust the date and time to see how the solar system changes over time.
To visit the resource click the following link: NASA Solar System Exploration.

Click on the Solar System Icon to load the explorator.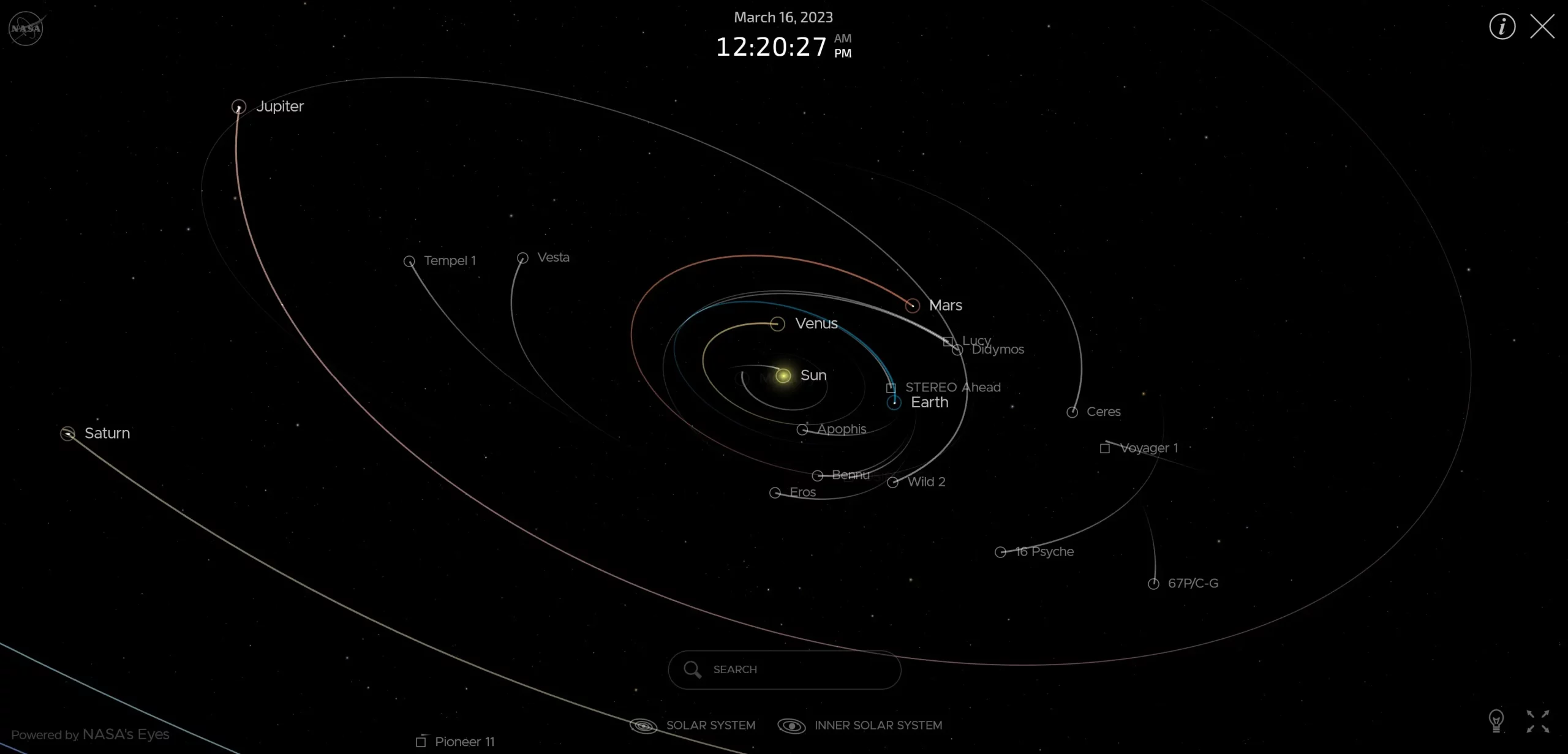 This is a screenshot of the explorator.
What is NASA's Solar System Simulation?
NASA's solar system simulation is not only fun to play with, but also educational and informative. You can learn more about the solar system's history, dynamics, and exploration by using this tool.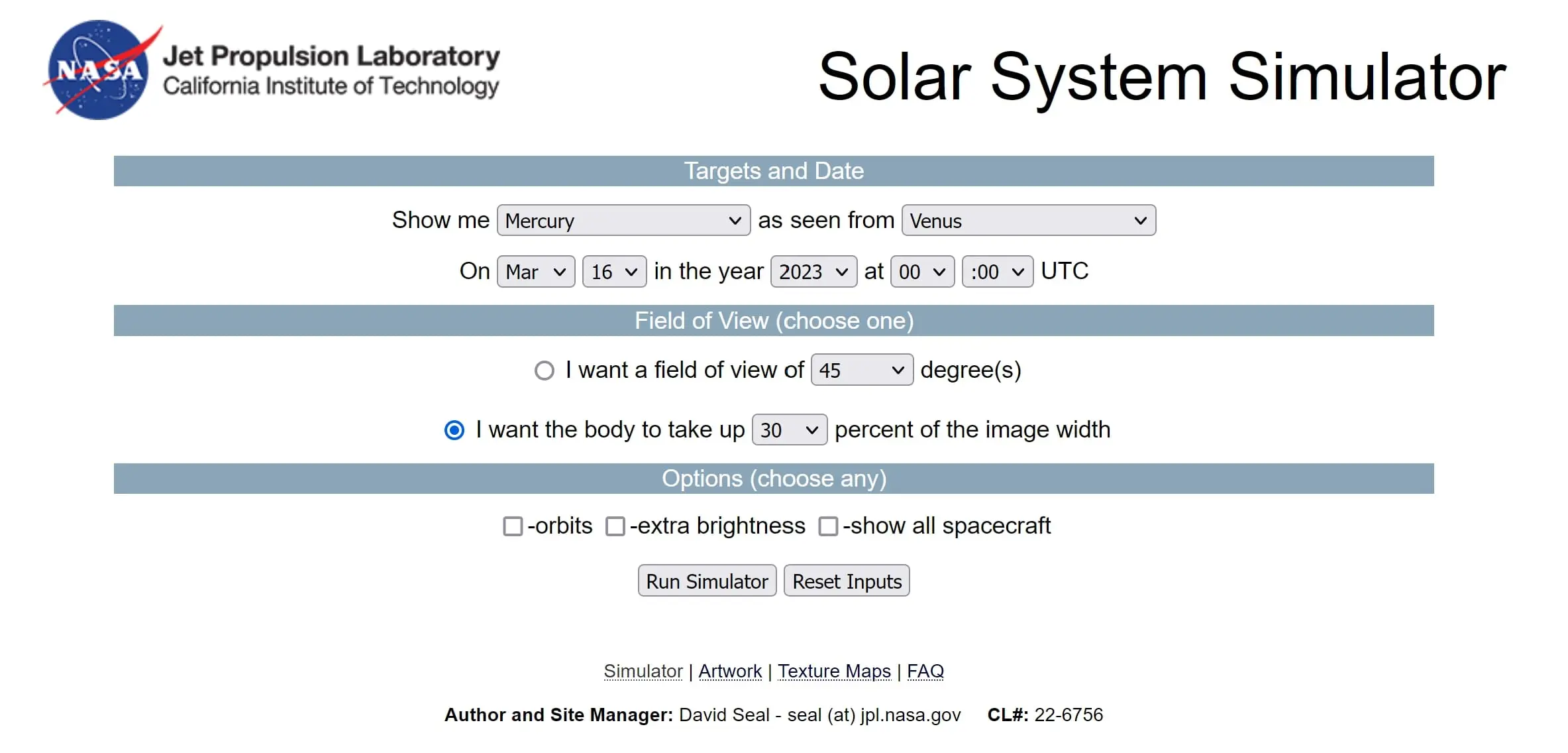 To access this tool follow the link NASA Solar System Simulation.
You can see how the planets align with each other and with Earth during special events like eclipses and conjunctions. You can also follow along with NASA's missions as they fly by or land on various worlds.
To explore space discoveries read our article on 10 Mind-Expanding Space Discoveries Of Recent Years.
How Can I Access NASA's Solar System Explorator?
You can access NASA's solar system explorator through their website NASA Solar System Exploration.
There is also another similar version called Eyes on the Solar System.
What are Some Cool Things to See on NASA's Solar System Exploration?
There are so many cool things to see on NASA's solar system Exploration that it would be impossible to list them all here. But here are some examples of what you can explore:
See how Voyager 1 & 2, which were launched in 1977, have reached the outer part of the solar system and are still sending back data.
See how Mars looks from its two moons Phobos and Deimos, or from one of its rovers like Perseverance.
See how Jupiter looks from its four largest moons Io, Europa, Ganymede, and Callisto, or from its Juno spacecraft.
See how Saturn looks from its rings or from its Cassini spacecraft, which ended its mission in 2017 by plunging into the planet.
See how Pluto looks from its moon Charon or from its New Horizons spacecraft, which flew by it in 2015.
These are just examples of the infinite research possibilities.
Conclusion
NASA's website is a great way to explore the solar system in real time. You can see amazing sights that you would never see otherwise.
You can also learn more about our cosmic neighborhood and how we are exploring it. So what are you waiting for? Go check it out now!🚀
Resources:
NASA Solar System Exploration. https://solarsystem.nasa.gov/
NASA – Solar System Simulator. https://space.jpl.nasa.gov/
NASA/JPL Eyes – Solar System Interactive. https://eyes.nasa.gov/apps/orrery/