Get the Ultimate Action Camera Experience Without Breaking the Bank!
The Rexing A1 is one of the first innovative two-way action cameras to hit the market which has the option to record front & back or side to side simultaneously both in 1080p.
Order today and get a free 32GB SD Card!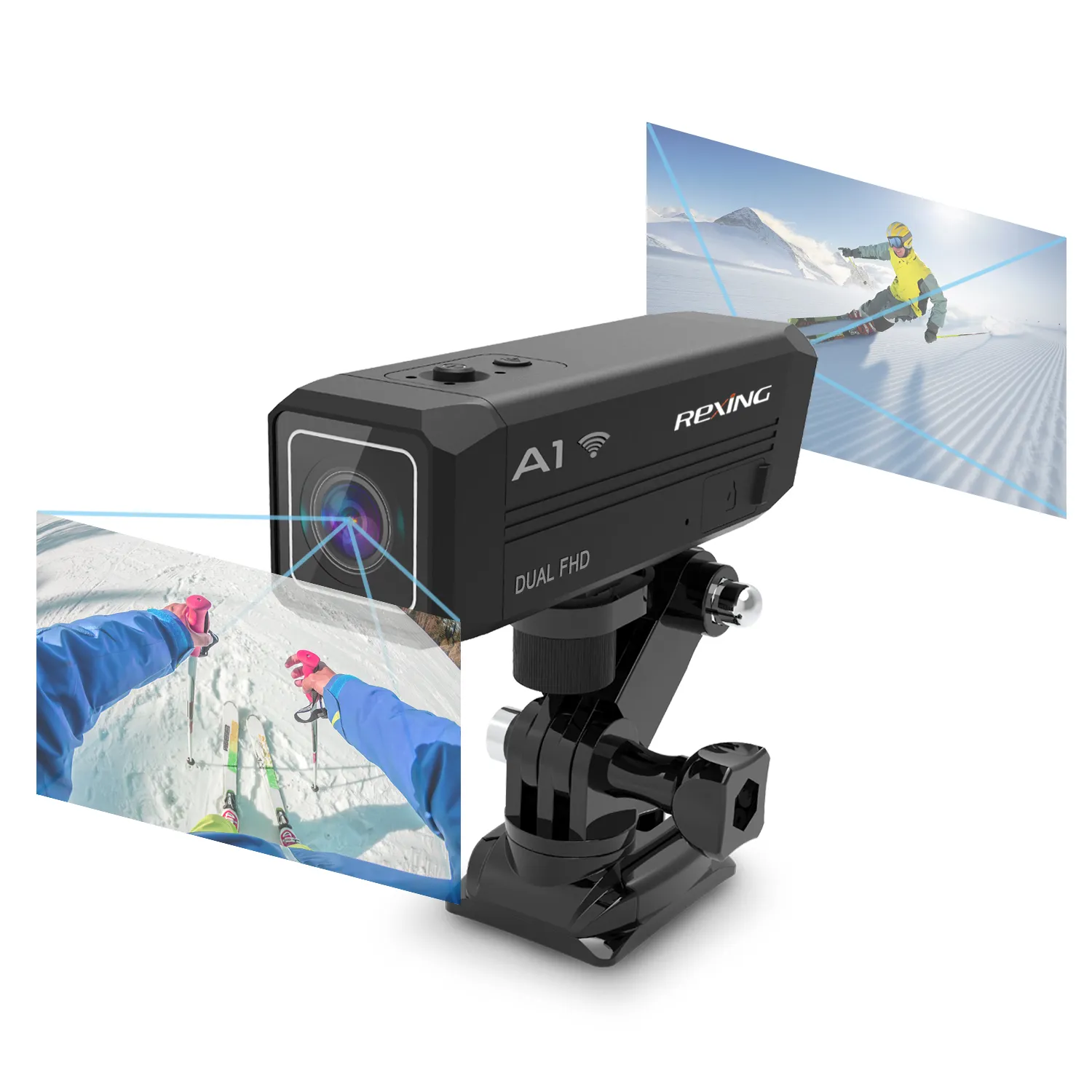 RX A1 Camera Top Features
Create the ultimate live-action videos with a unique point of view only achieve-able with 2 cameras. Time Lapse, Photo Burst, Photo Timer, and slow-motion can be accessed through the Rexing Connect App.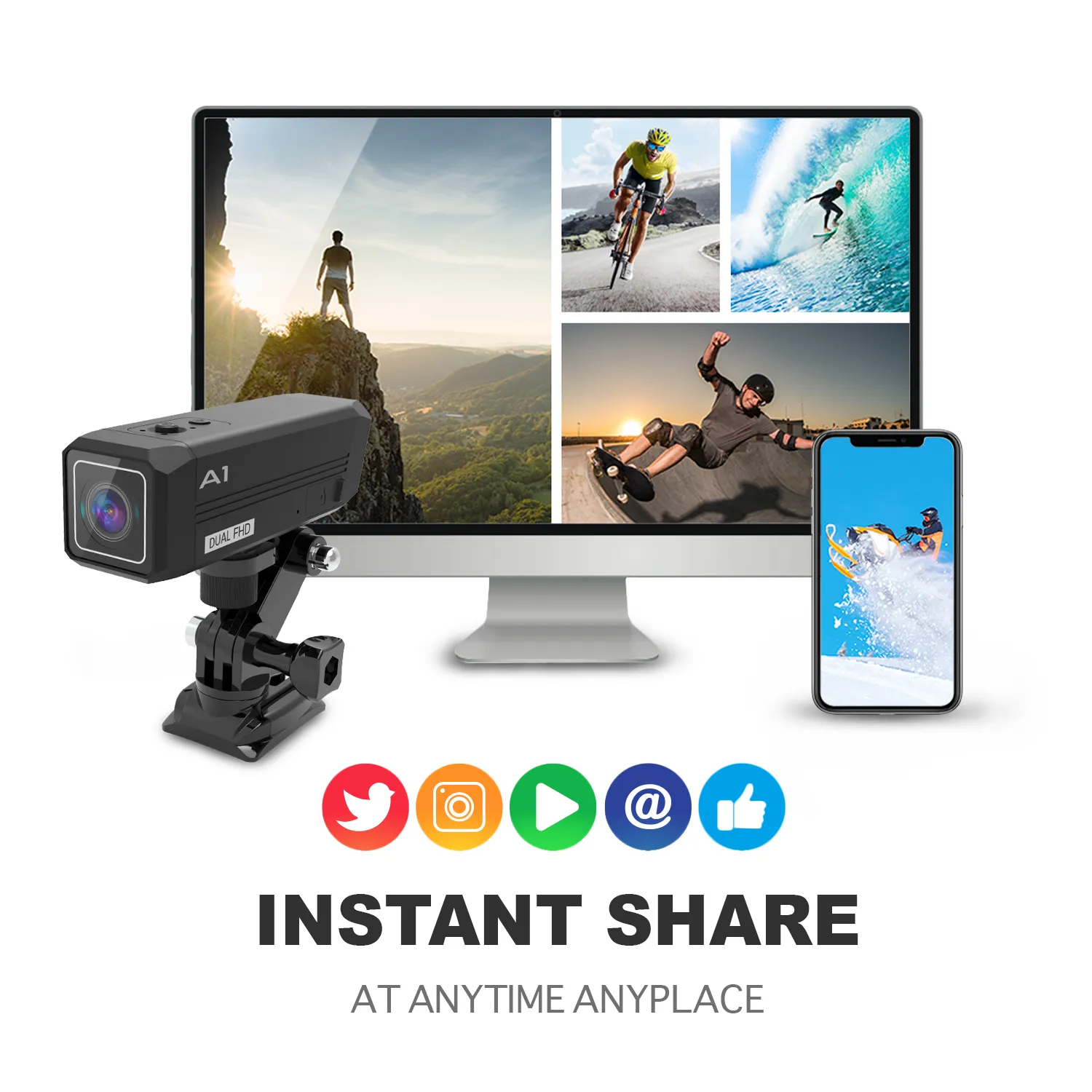 Share your next adventure like a pro!
You can not go wrong with RX A1 action camera. Equipped with all modern sharing functions it makes any outdoor adventure even more fun and memorable.
Dual-Way Full HD Recording
Selfie and Action at the same time
For recording every adventure
Waterproof Design
Extreme Sports Camcorder
For Motorcycles, Bicycle, Sport Bike, Hiking, Cars
Many people love RX A1
Action Camera
With the 18 Months Warranty Nothing Can Go Wrong (US Only)
My main use for this is helmet-mounted for use while unicycling. It works great for that. I weighed it, and the camera itself weighs in at 58.54 grams (including a mini SD card). With the hardware needed for the helmet mount, the total adds up to 98.21 grams. So itÕs just barely noticeable to me when perched on top of my helmet, even when off-center.
We bought this for our daughterÕs 5th birthday. She loves it! ItÕs small enough for her hands to navigate the buttons, the images look great, and she hasnÕt broken it!
I bought this to have as a second to my GoPro. DidnÕt want to pay the GoPro price so this was a good option. Same features and ease of use